Pfingsten und die Gaben, Dienste und Kräfte
Faith Impulse
---
Sermon on Pentcost 2023 und 1. Corinthians 12,3-13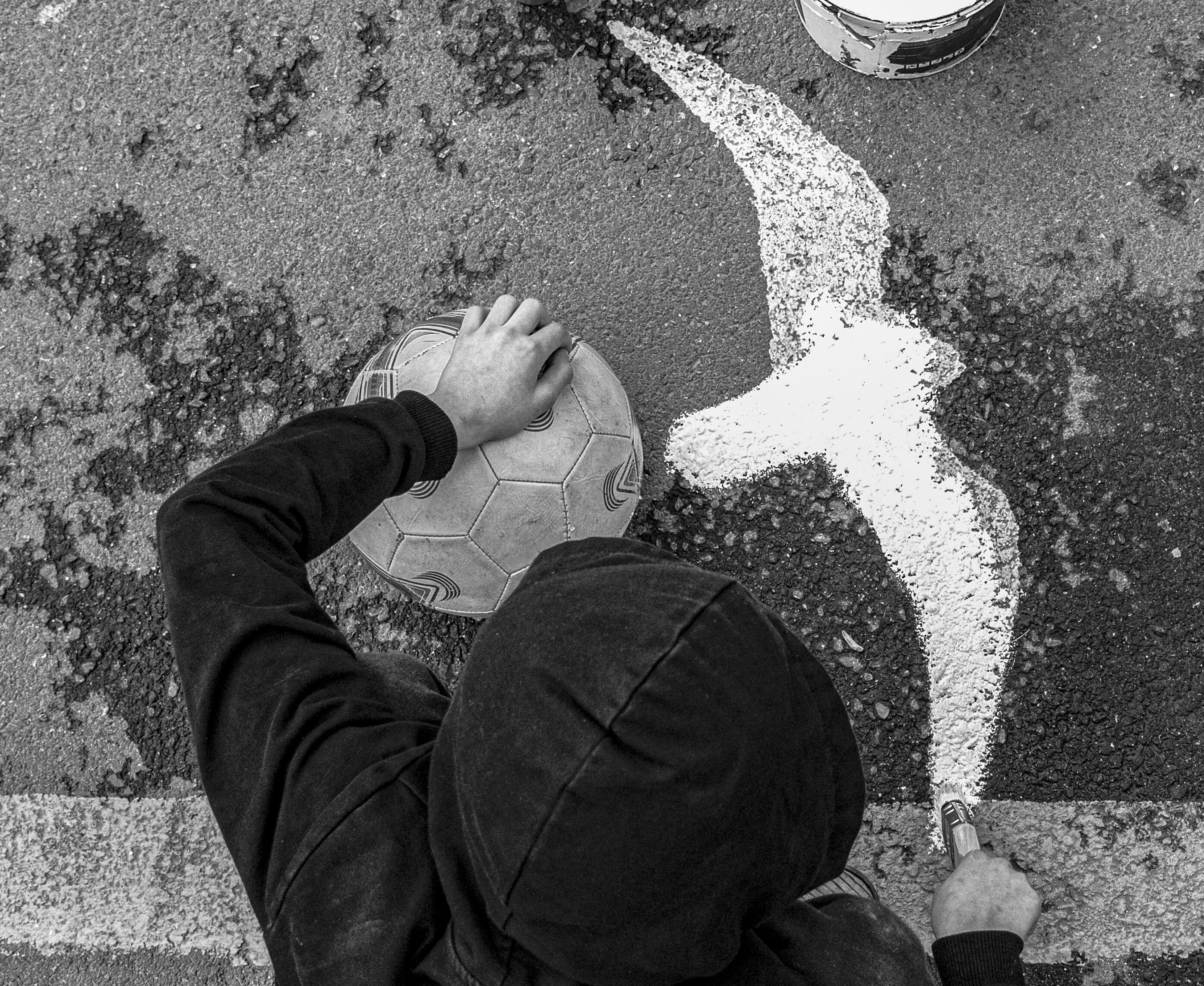 3 Therefore I want you to understand that no one speaking in the Spirit of God ever says "Jesus is accursed!" and no one can say "Jesus is Lord" except in the Holy Spirit.
4 Now there are varieties of gifts, but the same Spirit;
5 and there are varieties of service, but the same Lord;
6 and there are varieties of activities, but it is the same God who empowers them all in everyone.
7 To each is given the manifestation of the Spirit for the common good.
8 For to one is given through the Spirit the utterance of wisdom, and to another the utterance of knowledge according to the same Spirit,
9 to another faith by the same Spirit, to another gifts of healing by the one Spirit,
10 to another the working of miracles, to another prophecy, to another the ability to distinguish between spirits, to another various kinds of tongues, to another the interpretation of tongues.
11 All these are empowered by one and the same Spirit, who apportions to each one individually as he wills.
12 For just as the body is one and has many members, and all the members of the body, though many, are one body, so it is with Christ.
13 For in one Spirit we were all baptized into one body—Jews or Greeks, slaves or free—and all were made to drink of one Spirit.
Dear brothers and sisters, I have chosen the text from 1 Corinthians for today's sermon. I think this text contains a lot of statements about the Holy Spirit, which is our topic today. Today at Pentecost.
Keyword multitude of statements: The older I get, the better I can live with the multitude or variety. Some people may have understood this when they were young - that is quite possible and beautiful - but I have been noticing it in me only lately. Just today's text shows it again particularly clearly: The things are just not only so. And exclusively so.
To see and to experience diversity means freedom for me. And the freedom to see things next to each other instead of behind each other enables us to be one body.
That would be the goal.
But I would like to start from the beginning and that is to say that today we are talking about the gifts and effects of the Holy Spirit and not so much about the Holy Spirit.
The text we heard today is actually very clearly structured. First it is about where the various gifts, ministries and powers come from. Then it states what these gifts are for and what they are intended to do. And finally it enumerates or describes how the different effects of the Holy Spirit can look like.
And first of all, in verse 3, the reference point of all these effects or gifts of the Holy Spirit is clearly stated and that is Jesus Christ. "No one can say "Jesus is Lord!" unless he or she is led by the Holy Spirit."
This coincides quite well with the statement, which I have often attested to, that no one can believe in Jesus without the Holy Spirit. There are spectacular effects of the Holy Spirit. There is no question that they exist and some of them are mentioned in today's text. But there is also - and in my experience this is predominantly the rule - this quiet and yet very essential effect of the Holy Spirit, which makes us believe in Jesus. I say this again and again because it is important. Everyone who believes has received the Holy Spirit. And the clearest passage on this is found in the Letter to the Romans, where it says: "The Spirit bears witness to our spirit that we are children of God." (Rom 8:16)
But let us return to our text today from 1 Corinthians. With the great variety of topics this text offers, today I want to focus on the whereabouts of the gifts of the Spirit.
There are many different gifts, but it is one and the same Spirit who assigns them to us. There are many different ministries, but it is one and the same Lord who assigns them to us. There are many different powers, but it is one and the same God through whom they are all made effective in all of us. There is a lot of theology in these three sentences.
First of all, these three sentences are a crystal clear confession of the triune God. It is the same Spirit and the same Lord and the same God who is responsible. We can easily recognize in them God as Spirit, Jesus as Lord, and the Father addressing God.
Next, it is interesting and revealing what verbs are associated with the three different effects, namely gifts, ministries, and powers.
Gifts are given to us. Ministries will be given to us. And powers will become effective in us. In fact, become effective in all of us.
I think the gifts are probably the most understandable. It is understandable that each and every one of us has gifts that have been given to us, that is, that are not our own merit. The fact that one or the other high school graduate doesn't have to lift a finger and still gets passable grades is not his or her merit. No, but he has such giftedly clever parents who have given him this genetic advantage so that he simply had to learn almost nothing. Well, that's what the parents would like to tell themselves. Today's text says it is the free decision of the spirit that assigns the gifts. And if you take a closer look, their parents already lived from the fact that they were born in Austria, for example. And that their parents could provide them with education. And so on and so forth.
If you look closely, then it becomes clear very quickly how much is actually not our merit at all, although we want to tell ourselves otherwise.
Yes you are diligent. Yes, you are efficient, Yes, you have worked a lot. And you have a lot of responsibility. Still, the fact that it could come so far is not your merit.
You could not choose your parents and their history, nor the country or the century in which you were born. But exactly that plays a decisive, if not even the decisive role.
This brings me to the ministries with which the Lord entrusts us. And here, I think, we need to look more closely at the word ministry. There are a whole range of activities in our congregation that we call ministries and for which I am grateful, but which are not now directly commissioned by the Lord. What do I mean by that?
Here in Graz we have by now quite an extensive list around the organization of our church services. I make this list once a quarter, so every 3 months. And in this list I enter who reads the first reading and who reads the second. Who does a German intercession and who does one in another language. Who is responsible for the flower arrangements and who does the technical work. Who sits at the piano and who translates. And when I have arranged everything in a fair and balanced way, taking into account families and carpools, I send this list to all participants. I have 30 different people in my email list and that is really great. A big thank you to all the people involved in the service here at the church! And a big thank you also to all of you who are involved in Sunday School or preaching and leading worship, because they are not included in said list! So, in total, there are already 39 people. With the man at the violin or those who collect the collection, we are at 42. And if then, as today, the choir sings, then the enormous diversity of participation in the service becomes visible.
Once again, many thanks for this and a warm invitation to participate in this event.
And yet I believe that the ministries mentioned in the text are ministries to which Jesus calls us. That is, they are related to inner and outer calling. This does not mean that one ministry should be placed above another, but there are activities that require an inner yes to God's mission more than others.
This brings me to the forces that are at work in all of us.
This "becoming effective in all of us" is first of all a promise! It is not a question or a possibility, but it will be so. No matter how it looks then concretely.
Nevertheless, I have the hardest time with these forces. What is this? What is meant by it?
Well, basically it is about all the things that will be named in the following, where it is about the "how does the Holy Spirit work". So passing on wisdom, healing the sick, making prophetic statements and so on. I counted 9 different effects. By the way, we also sang it earlier: "Here with the power to heal now" - with the power to heal.
But does that correspond to the reality in our community? Here in Graz? Wouldn't you rather find such powers in a charismatic Pentecostal church? Are we therefore more miserable than the church in Corinth only because we do not find these gifts among us?
One can think about such questions. And yes, I think I know only one person in our church who can speak in languages inspired by God. And I don't know who has ever healed a sick person. By laying on of hands.
But I do know one thing. We are not Corinth. We are the Methodist congregation in Graz in the year 2023. And if there is one thing I have learned, it is not to compare myself.
It may be that our Protestant tradition looks more at what God has done. How God becomes man, at Christmas. Or at Jesus rising from the dead, at Easter. Maybe it is good for us not only to see what God has done, but also to see what he is doing.
But I am convinced that God works among us. That is why I formulate in the present tense. Jesus also becomes man for us. He becomes the resurrection for us at Easter. Every year we remember it, but that does not mean that we live only in the past.
At the beginning of this sermon, I rejoiced in the diversity that I increasingly see and do not perceive as a threat. And that diversity tells me that I don't have to be a Corinthian to live my faith and to be connected to the Holy Spirit. So let's just take it as a promise to all of us. The powers will be effective through God. To open ourselves to it and then to respond to God's call as well. That is our task. Amen.