Report on our Visit in
Pogradec, Albania
News
---
Worship and dance with members from Pogradec and Buzaisthe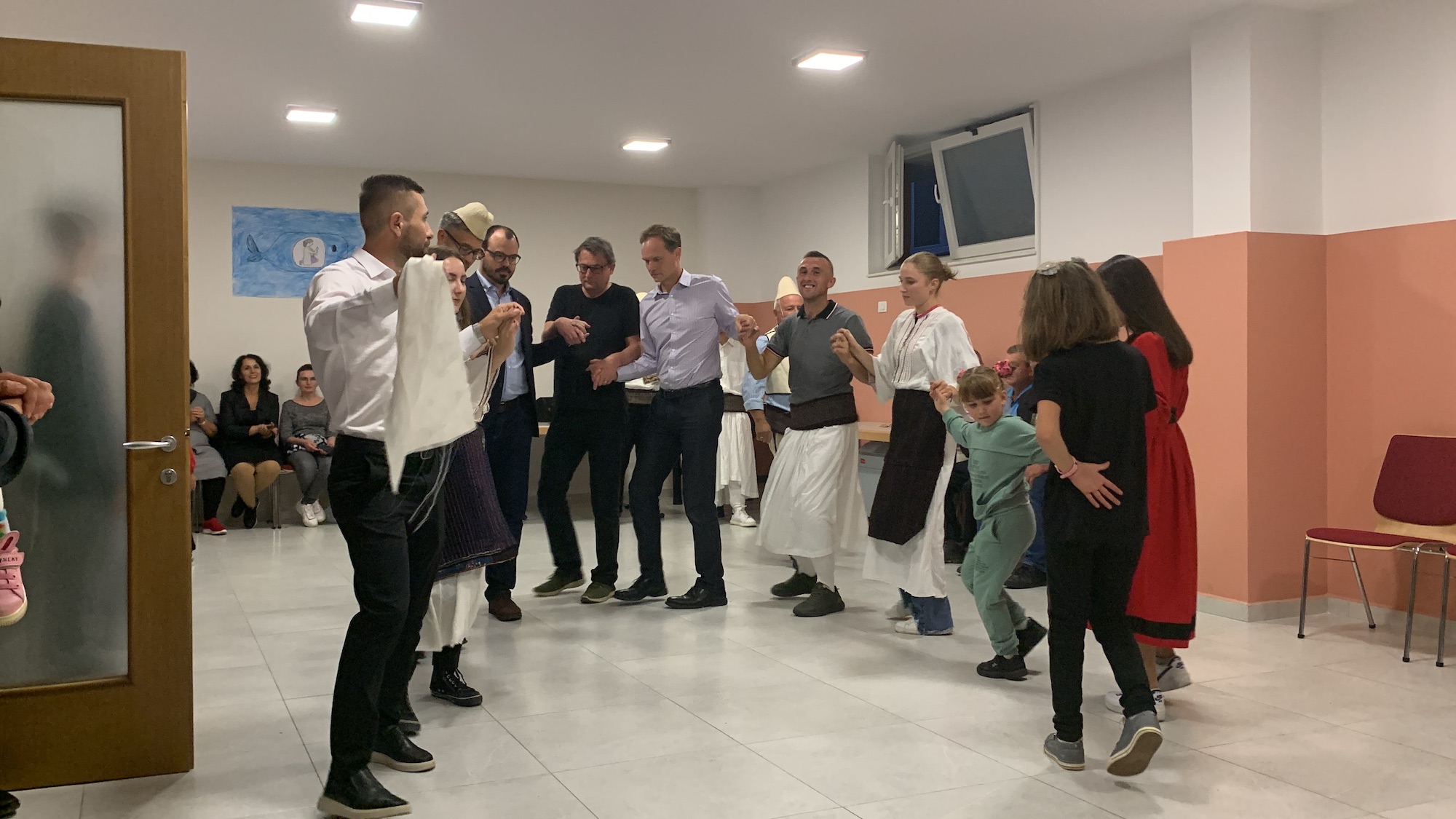 On Sunday afternoon, after the worship service in Tirana, we traveled over the mountains to the town of Pogradec, a community of about 20,000 people nestled along the shore of Lake Ohrid in the southeast of Albania. We arrived at the local United Methodist Church and were warmly welcomed by Pastor Mustafa and members of his congregation. To our great delight, also present to welcome us was a group of 29 young adults and youth from the UMC congregation of Buzaishte, a small village located in the Mokra mountains, who traveled 2.5 hours by mountain roads to worship with us. Before gathering for worship, the pastor gave us a quick tour of the church's newly purchased and renovated church home in Pogradec, which contains a kitchen, fellowship area, sanctuary for about 100 persons, and several classrooms for Sunday school and youth activities. The worship service was joyful, with the local congregation offering songs and prayers, Pastor Stefan preaching the sermon, and Pastor John offering greetings from the English-speaking congregation in Vienna.
Following the worship service and some conversation over coffee and homemade cakes, we were granted a very special gift: a traditional dance performance by the members of Buzaishte UMC. After watching these amazing young persons perform, the pastors from Austria were invited to join in and danced with enthusiasm, to the amusement and delight of our guests. By laughing together and holding hands in dance, we shared a special moment of friendship and mutual care.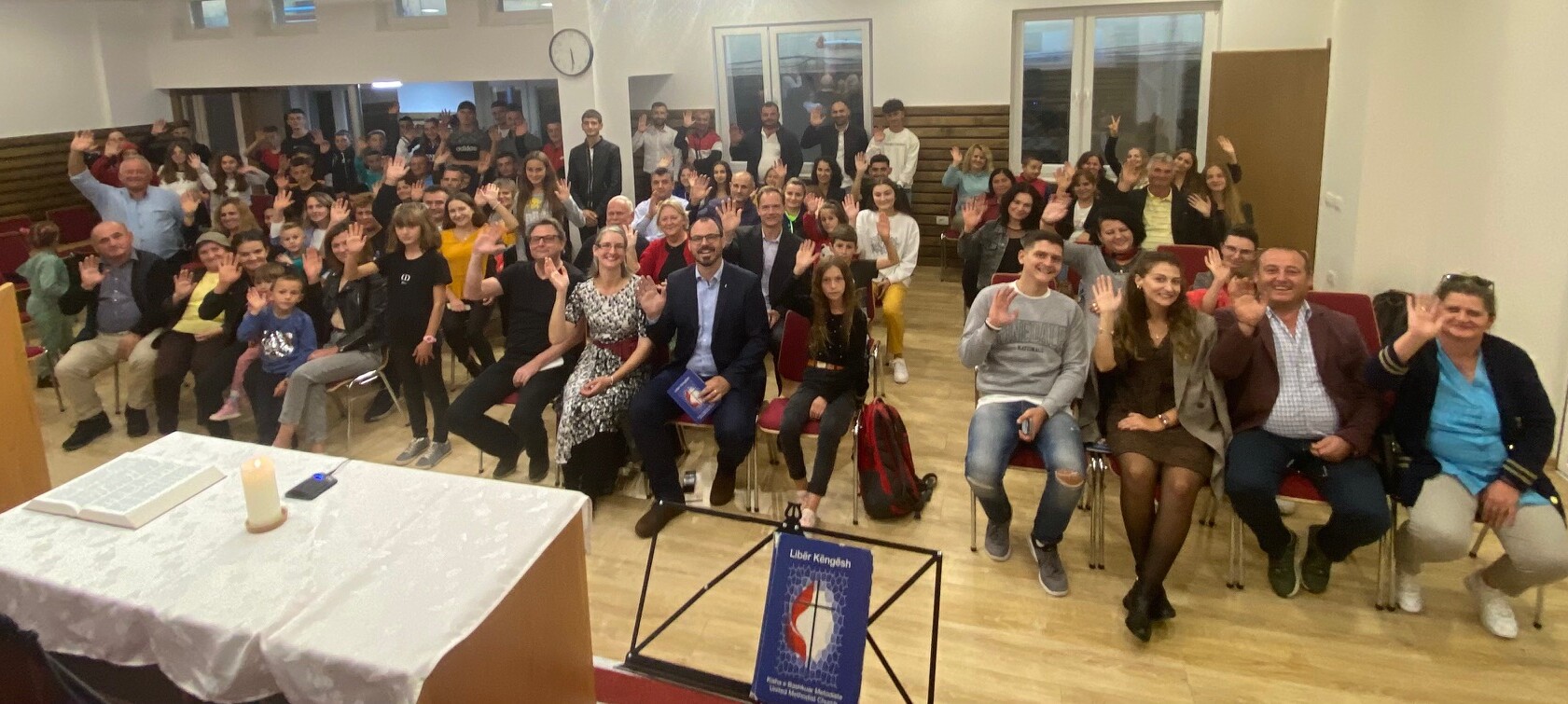 As the sun set over the lake and the evening drew to a close, we bade farewell to our new friends in Pogradec. Through our shared worship, fellowship, and dance, we experienced the truth of St. Paul's affirmation to the Galatians: that in spite of our differences in language and culture, as believers in the gospel we are all one in Christ.